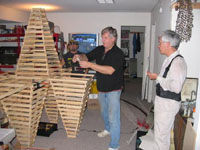 Let's turn the model into the real thing!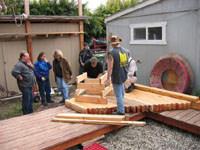 The wood stacked by length is sufficient for one of the 5 pagodas that build the whole structure.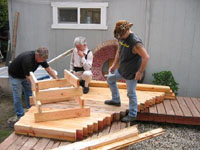 Discussion about methods of connecting boards. Ember has a different approach to Wizzard's. Ember to lead the team to build the top, Wizzard the bottom.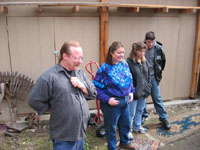 (The supervisors)