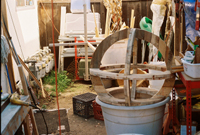 More rings could be added, but I put this ball on hold because it was just not big enough to be impressive.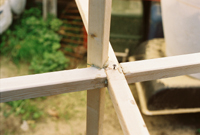 The next "ball" started as 3-4 foot long 2x2s joined orthogonally at their middles.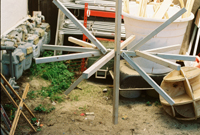 Then more 2x2s are added at a 45 degree angle with glue and screws.