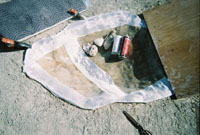 I dug a hole at the end of the ramp and lined it with glass 'roving' cloth and fiberglass resin.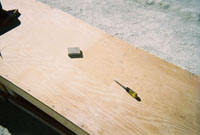 I spent an hour or two scraping and sanding the ramp to remove bits of fiberglass and glue left during construction.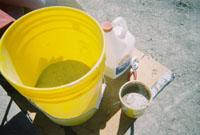 Using thinned out Elmer's Glue and playa dust, I covered the surface of the ramp so it would fade into the background.