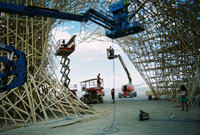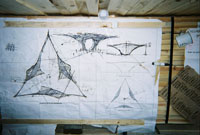 From such sketchy plans to a huge cathedral!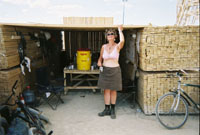 Dea supporting the workman's shed roof at the Belgian project.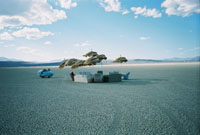 This is one of several oases this year, but by far the most pleasant. The restling of the grass draped umbellas in the wind was magical. A great place for a nap.